....our ideas, thoughts, and inspirations can be fleeting, better write them down!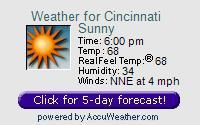 Previous Posts
Words of Wisdom

"Dissent is the highest form of patriotism." — Thomas Jefferson
"The only thing necessary for the triumph [of evil] is for good men to do nothing." - Edmund Burke
"Though we travel the world over to find the beautiful, we must carry it with us, or we find it not." -Ralph Waldo Emerson
"The ink of a scholar is more sacred than the blood of the martyr." — Mohammed
"He who has health has hope; and he who has hope, has everything." -- Arabian Proverb

Favorite Places to Visit

Great Books

Scared Contracts by Caroline Myss (currently reading)
Interpreter of Maladies by Jhumpa Lahiri
Towelhead by Alicia Erian
Founding Brothers by Joseph Ellis
Franklin by Stacy Shiff

Great Film

American Beauty
A Home at the End of the World
Finding Neverland
Hotel Rwanda

hits.